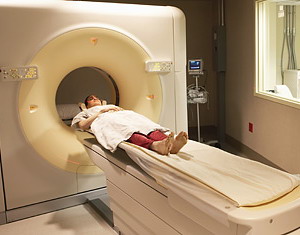 A research report from Harvard University says that cancer risk may rise up to 12 percent with exposure to radiations. This recent research report, lead by Dr. Aaron Sodickson, assistant director of emergency radiology at Brigham and Women's Hospital, Boston, has been published in the April issue of Radiology.
The study spread over medical records of 31,462 patients who underwent 190,712 CT scans within 22 years. Amongst these, 33 percent underwent 5 or 5+ scans, 5 percent had 22+ and 1 percent had 38+ scans. 15 percent patients underwent scans with increasing doses of radiations exceeding 100 millisieverts i.e. mSv; it is similar to the dose of radiation that are in a chest x-ray. 4 percent received 250+ mSv, while 1 percent patients were scanned with more than 399 mSv.
It was seen through the research that 7 percent of the patients grew cancer risk up to 1 percent that is more than U.S. cancer risk rate of 42 percent. As per the calculations from the researchers, there was a 12 percent cancer risk increment amongst 315 people who got radiations more than others.
CT scans are the most reliable and extensively used diagnostic tool, mainly renowned for detecting cancers with accuracy. Contrary to other medical imaging tests and examinations, it is told that CT scans involve a relatively higher radiation dose. Dr. E. Stephen Amis Jr., chairman of the radiology department at Montefiore Medical Center, New York City says that using other scanning methods like ultrasound can mislead.